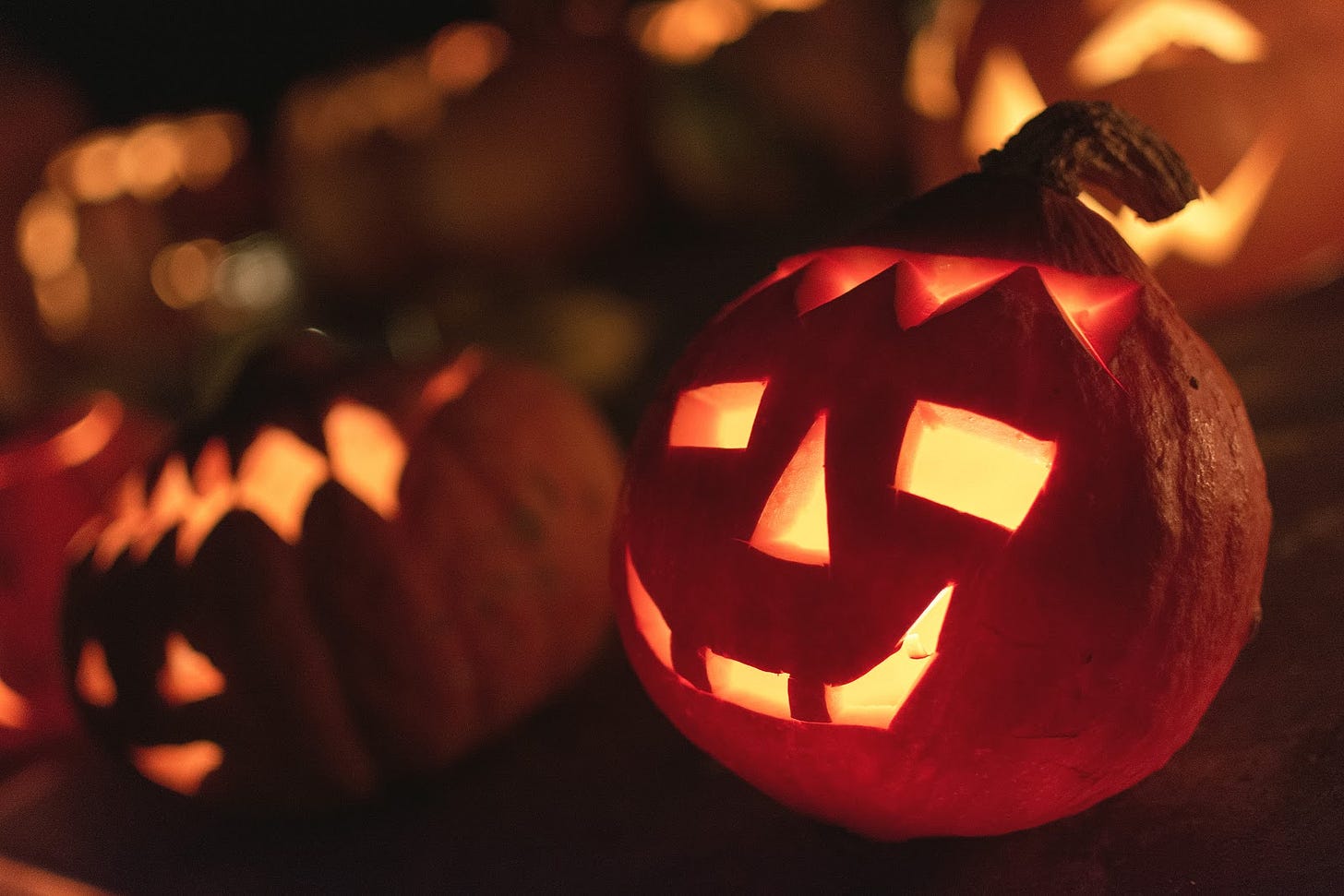 It is the end of the spooky month of October and that can mean only one thing: Halloween is upon us. However, between election season heating up and a global pandemic still raging, the outside world might seem legitimately scary this season.
So, maybe you and your friends might prefer options for celebrating the end of "Spooktober" from the safety of your home. Luckily there are plenty of ghoulish Zoom parties out there that enable you to stay safe. Here are some neat ways to find them:
Facebook: Most likely you have one or two friends planning something or attending events this Halloween.

But if nothing obvious shows up in your timeline you can always head to the "Events" tab on your Facebook page menu. If you're aiming for an online event in particular, Facebook has you covered. You can sort events by whether or not they're online.

Just go to "discover events" and then go to "show only". There should be an option for online only events at the bottom.

Eventbright: If you wanna get your spook on this year, but have no clue where to go that isn't outside, Eventbright might be the solution for you. The events-oriented website has a whole dedicated section to online Halloween events that you can attend safely from home.
Host Your Own: What better way to attend a Halloween party over zoom than by creating your own? Best part is that you only need to decorate the wall behind you.

However, your zoom party will be more like a work meeting with silly costumes if you don't plan out some fun events. Luckily this doesn't require much effort. You can do a ton of things like streaming a horror game for your friends, having a costume contest, or even share scary stories.

For more ideas, check out this comprehensive list.

Litt Live: Whether you're looking for a party or you're hosting and you need guests, Litt Live is there for you. We recently added a new feature that allows you to find Zoom parties. So if you're trying to put together something last minute, Litt is perfect.
What To Do if You Find Yourself Lonely This Halloween
Loneliness is pretty common during the holidays, even during a holiday like Halloween. On top of this, many people are being forced back indoors as COVID cases spike again. Human beings are social creatures by nature and we find it distressing to miss opportunities to spend time with friends, family, and community members.
If you find yourself dealing with loneliness this year, be sure to realize that you're certainly not alone in this and there are millions of people across the country who are in the same predicament.
Here are some steps that you can take to combat loneliness this year:
Acknowledge the Problem: First come to terms with how you feel and why you feel that way. Trying to ignore the problem and bury it will only make things worse. Instead ask how you can be proactive in improving your situation
Express Your Feelings: Talk to someone who is sympathetic and let it out. Sharing your thoughts with a friend, family member, or your therapist will go a long way to feeling better about yourself. It's nice to know that people who care about you are aware of your problem and can share the burden with you. The people you share your feelings with might even suggest ideas to help you shift towards a more positive perspective.
Reach Out: The best way to treat loneliness is by spending time with people...as obvious as it might sound. However loneliness often works in a negative feedback loop where you feel depressed because you feel lonely, and because you feel depressed you don't want to go out. You might have even convinced yourself that your friends and family don't want to see you. However, this mental state is unhealthy and prevents you from solving the real problem.

The fact is that your friends will more than likely be elated to see you at their Halloween event. All you need to do is reach out and ask to join. And if you don't have a costume, don't let that discourage you. The important thing is that you interact with people. And if you really need a last minute halloween costume, this quiz by the Cincinnati Enquirer might cheer you up.

Be Bold: If you and your friends aren't doing anything in particular, don't be afraid to hang with strangers. Check out the article above and try finding some online events through sites like Litt Live. Who knows you might even make some new friends.