Stay Safe. Get Litt.
Illegal raves risk the health of everyone. Safely meet new friends with Litt instead.
Be social, but, for the love of God, be smart too.
We at Litt know COVID has really bummed out the social butterflies and party people. Even the introverts are suffering.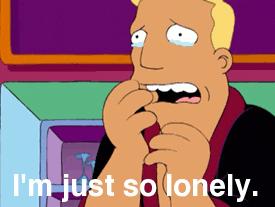 Everyone is craving human interaction more so than ever thanks to quarantine. But this doesn't mean we can risk the health and safety of others, especially by going to illegal indoor parties.
Just last week, NYPD busted two illegal raves with hundreds of people in attendance. Stuffing yourself into an overcrowded party to get uncomfortably close to drunk strangers was cool in 2019. Not so much anymore; even with a face mask on. Parties like those put everyone at risk. And now with cases spiking again, safety is more important than ever.
However, just because quarantine is still in effect doesn't mean you have to stay trapped in your house. There are hundreds of safe and *ahem* legal events to attend that can help you combat cabin fever. Everyone at Litt is working super hard to connect you to those events so you can blow off some steam. Even this week there was an outdoor movie screening complete with trivia hosted by ParkLifeBK.
But it doesn't end there. More fun is being planned for this weekend as you read this. In fact, tonight at 8:00 pm (BST) Comedy Pops will be hosting a virtual comedy show via Zoom.
So if you want to escape your house and make some friends without risking your health, be sure to check out Litt. We can hook you up with the perfect event. Take a glance at our website or follow us on Facebook, Instagram, and Twitter for more info on what's happening near you.