The (Re)Return of Swing Music
How a 1920s dance craze experienced a rebirth in the 90s and is now undergoing another transformation.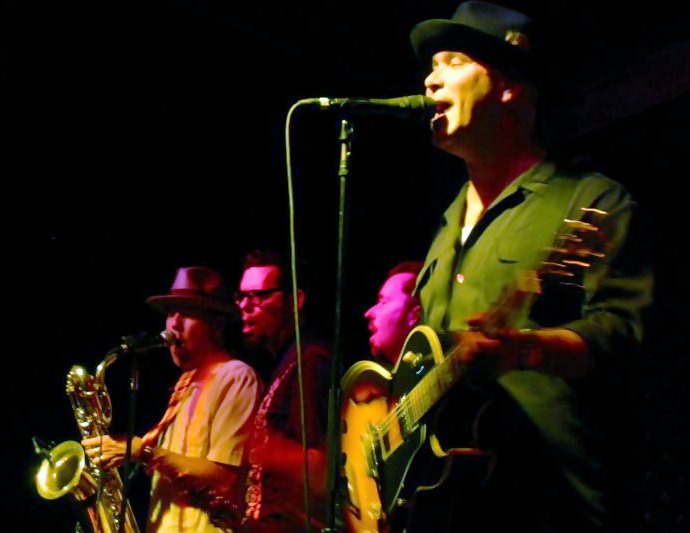 Earlier this year, in the times before the apocalypse, many of us were joking that we should bring back the vibe of the 1920s. Memes about reviving flappers, speakeasies, and the Charleston briefly fluttered around social media. They have since been replaced with memes comparing the Spanish Flu, Great Depression, and rise of fascism to modern times. But, it's not all bad. Some have decided to embrace the return of 20s in their own way through swing dancing. However, a renewed interest in the 1920s musical phenomenon is a more recent development than you might think.
Swing first experienced a revival in the late 80s as a reaction to the harsher tones of the early 80s. Around 1989, bands like Royal Crown Revue and Big Bad Voodoo Daddy were formed. They wanted to do something that was different from the grunge, synth music, and hair metal that was popular in the last decade. They wanted people to be dancing again. So they turned to the jazzy vintage tone of swing music. By the 90s, such bands were beginning to enter the mainstream. Movies like Swingers and even The Mask were building on the sudden popularity of swing bands and were once again putting swing into the American consciousness.
The popularity of swing music reached a crescendo in 1998 and 1999. Around then, Louis Prima's "Jump, Jive an' Wail" made it onto a GAP commercial and Big Voodoo Daddy played at the 1999 Superbowl Halftime Show. But by the early 2000s, swing faded almost entirely from popular view, being replaced by pop and garage bands. Despite this, swing music and dance have continued to fascinate people.
Lately, swing music has experienced a rebirth in the past decade. European musicians like Caravan Palace, Parov Stelar, and Delux have spearheaded a new take on swing: electro-swing. And so far it has been a smashing success. In 2015 Caravan Palace's Robot Face (<|°_°|>) reached No. 3 on Billboard's top Electronic/Dance albums.
Swing dancing itself has also made a daring return. It originally made a comeback in the 90s together with swing music before both faded away in the early 2000s. However, young YouTube dancers like Vico Neo, Sven Otten, and SMILIN have been leading a revival in the swing dance style by putting their moves to the beats of the now popular electro-swing bands. This has galvanized swing dancing for a new, online generation. Some of the dancers' videos have millions of views while they themselves have thousands of subscribers.
So sure, it seems a lot of negative aspects of the 1920s have made a return in the modern-day. But swing dancing and music are one of the bright spots. I'm just glad swing has come back so we can say the return of the 20s wasn't entirely bad.